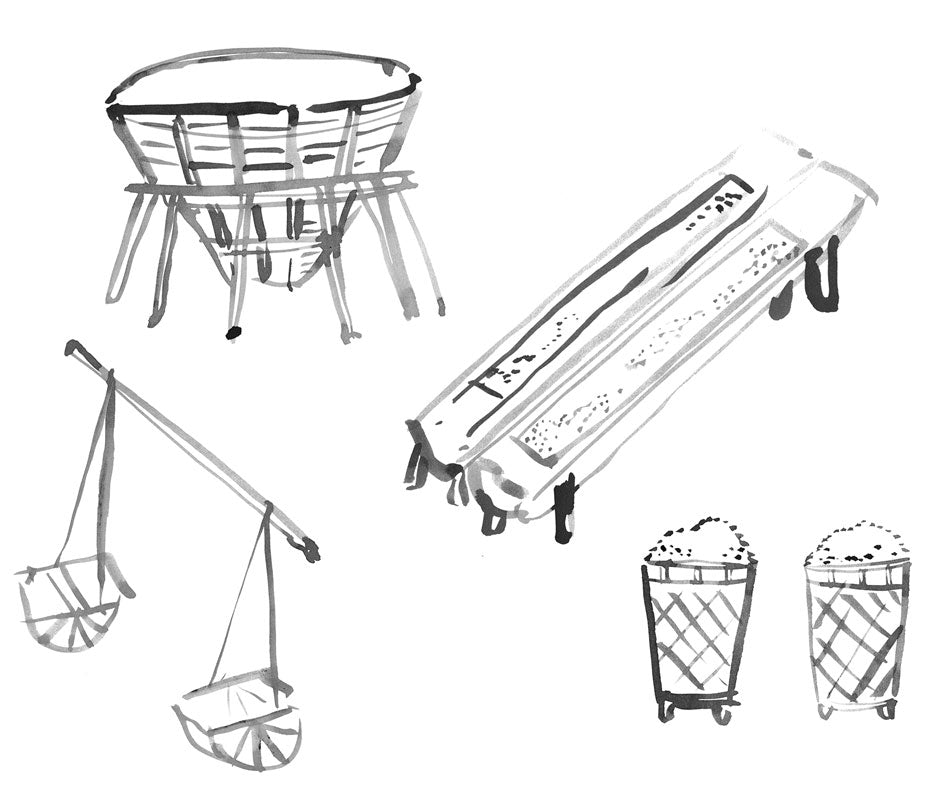 SEA SALT
Our Sea Salt is hand-harvested in coconut tree trunks on the tropical coast of East Bali. The salt farmers use traditional methods applied since hundreds of years and pristine sea water to produce this mineral rich salt.
The sea salt produced in East Bali is known for its high quality and refined taste. In the 17th century Amed has been appointed as the salt producer to the King of the Karangasem Regency and today these traditional manufacturing techniques are protected by Designation of Origin.
The Salt is hand-harvested and unrefined, retaining all the minerals and elements.